Blue Mirrored Retro Oversized Sunglasses
If you order within
Arrives by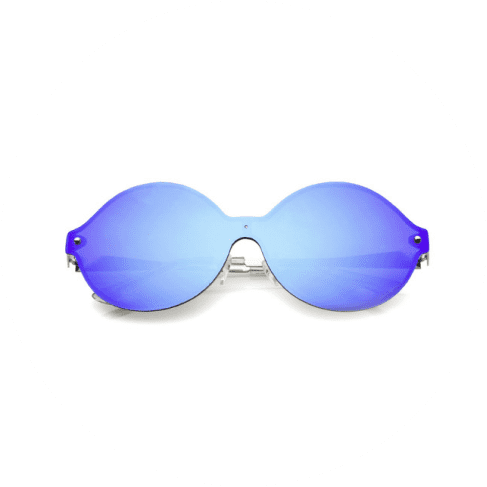 Look cool in blue
Make a splash with fun, aquatic color this summer with these Blue Mirrored Retro Oversized Sunglasses from zeroUV.
Stylish + modern
For fun eyewear
Unisex appeal
The large, generous lenses and fluid frame shape of these sunnies make them great for males and females alike.
Attitude meets function
Yes, sunglasses aren't just for looking cool -- they shield your eyes from UVB and UVA rays, for less squinting and possibility of eye damage like cataracts.
Get UV-smart for your eyes
Sunglasses are ideal for morning 'till sunset to shield your eyes while you walk, drive, or are just going about your day outdoors (they're great whether it's sunny or overcast).
Crafted to last
These shades are made with a metal-based frame, metal hinges, and polycarbonate lenses that offer full UVA/UVB protection.
Set your sights on a must-have accessory
Since 2001, zeroUV has been a destination for trendy eyewear that helps people discover individuality and confidence, with infinite ways to eye protection that's always in style.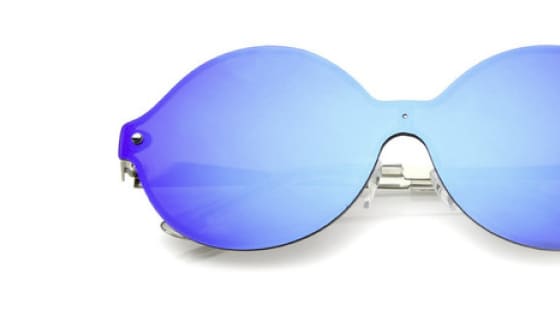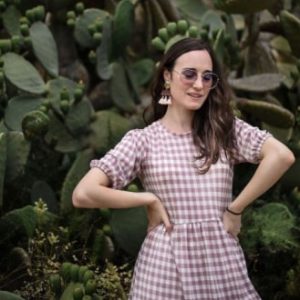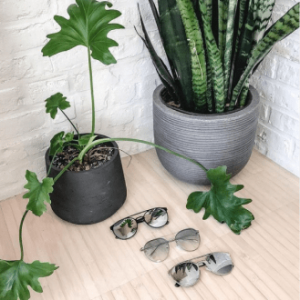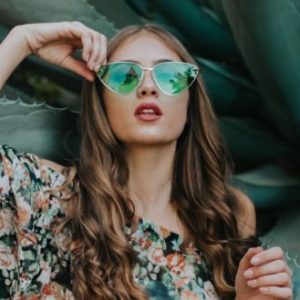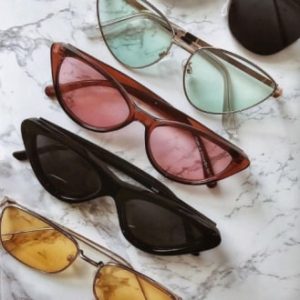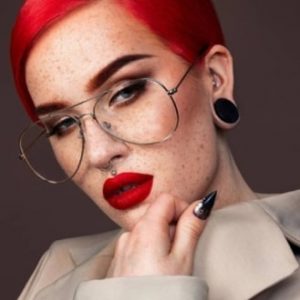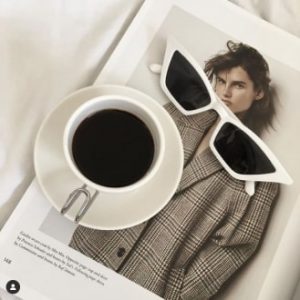 About zeroUV
Founded in 2001 by eyewear enthusiasts, zeroUV has become a prodigiously curated eyewear boutique for the fashion savvy individual. At zeroUV we strive to bring our customers the latest in eyewear fashion for a fraction of high retail prices. We at zeroUV view ourselves as lifestyle advocates. We seek to inspire others to chase who they truly see themselves as. Founded by individuals who grew up during the California indie movement, we aim to share our journey with our fans. We pride ourselves on bringing people together through our brand, and we encourage others to follow us along this amazing adventure. Not only are sunglasses a staple in fashion and appearance, zeroUV Sunglasses offer full eye protection against harmful UVA & UVB rays. In addition all eye wear meets the United States ANSI z80.3 Standard, as well as satisfies European CE Safety Compliance Standards.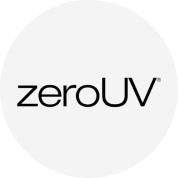 Designed In
Huntington Beach, California
Reviews
Our reviews are verified for authenticity
My girlfriend loves them! This is my second pair.

Super cool. I love that the arms are the same reflective material as the lens.

My favorite sunglasses. The color is as fun as it looks and they are light and comfortable.

Love them!! They fit my face great,.thinking about getting another color. I love them and they got here super fast.

Man these are cool! I Love them,plus I love that the sides are mirrored too.Great Color, buying a second pair for my son for Graduation he's gonna look so cool.

I love the look of these and they are very comfortable and actually stay on my face. My best friend had a similar pair and I loved hers so I got a pair for myself!

I saw sunglasses like these while traveling outside the US but did not see them in US stores so I ordered these. They're very cool and comfortable. Plus they came in a very attractive protective case with a cloth to clean them. Very happy with this purchase.

So cute!!! This is the first time I purchased sun glasses with a mirror. Honestly I was worried and was ready to return after I tried. I prejudged and said "ok I will buy it and will try and return at the same day" I was planning that but when I got it I fell in love with that product. It looked good on my face, so cute, I bought a pink one and will purchase different colors also! Very light and the package is so beautiful.

Great and expensive looking, but too oversized.
About us

Welcome to ZLA, your destination for innovative and unique fashion clothing. Founded in 2023 in Los Angeles, CA our mission is to provide you with cutting-edge fashion solutions that inspire confidence and empower self-expression.

At ZLA, we believe that fashion is more than just clothing; it's a form of art that allows you to showcase your individuality. That's why we curate a diverse collection of fashion clothing that caters to all styles, from timeless classics to bold and avant-garde designs.

Why choose ZLA for your fashion needs? Here are some frequently asked questions about our fashion clothing:

Q: What makes ZLA's fashion clothing unique?

A: Our fashion clothing is carefully selected from emerging designers and independent brands who prioritize creativity and quality. You won't find mass-produced items here; each piece is a work of art that tells a story.

Q: Do you offer sustainable fashion options?

A: Absolutely! We believe in responsible fashion, which is why we offer a range of sustainable and eco-friendly clothing options. From organic fabrics to ethically sourced materials, you can shop with a clear conscience.

Q: Can I find clothing for all occasions at ZLA?

A: Yes! Whether you're dressing up for a special event or looking for casual everyday wear, we have you covered. Our collection includes everything from elegant dresses and tailored suits to comfortable loungewear and athleisure.

Q: How do I know if the clothing will fit me?

A: We understand the importance of finding the perfect fit. That's why we provide detailed size charts and measurements for each item. Additionally, our customer support team is always ready to assist you with any sizing questions you may have.

Q: What is your return policy?

A: We want you to be completely satisfied with your purchase. If for any reason you're not happy with your fashion clothing, we offer hassle-free returns within 30 days of delivery. Your satisfaction is our top priority.

At ZLA, we believe that fashion has the power to inspire, uplift, and transform. Explore our collection of innovative fashion clothing and discover the perfect pieces to express your unique style. Join us on this fashion journey and let your individuality shine through.
Contact us